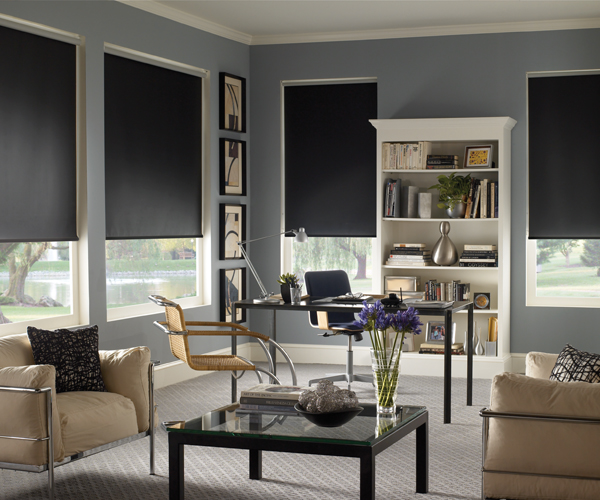 In the heat of summer, most people draw their curtains in an attempt to keep the house cool. Curtains come in various sizes, styles and colors, and they are made using a wide range of different types of materials. Most curtains have hooks attached to one edge and one pulls a cord that either opens or closes the curtains. However, a person will find that roller shades are often much easier to work with than curtains. They do not get stuck as often as curtains do and can be pulled up and down with a simple tug on a cord. It is not known just how or when these shades were invented, but it can be said for certain that these shades have been in use for many hundreds of years. In times past, roller shades consisted of a large cloth that was drawn up or down; this cloth was hung on a doorway or window for privacy and to keep out inclement weather. The Japanese and Indians have used these shades for many years. These shades have not only been used for windows and doors but also as dividers for inside a room.
Solar shades are becoming one of the most popular types of shades and it is not hard to see why. These shades are not only cheaper than curtains but also easier to work with. They are known by various names; some of the most common ones include roller shades and roller blinds. They are made using bamboo, various types of wood, vinyl coated fiberglass, polyester and wooden woven products. These are many types of shades to choose from and it should be noted that they not only keep out the heat in the summer but also prevent bugs from getting into the house. Those who enjoy the light but want to preserve their privacy can opt for opaque shades, while those who want to completely block out the light may want to purchase shades that are not in any way transparent. Choosing the right color is also important. Shades can either be a solid color or have a design on them.
It is important to choose shades that match the room's decor. Cream and white are common colors because they will match well with most any bedroom or living room furniture. However, there are other good color options to choose from. These include light pink, blue, green or even violet, along with whitish brown.
Some of the many types of shades that one can choose from include screen solar shades, paper shades, privacy shades and blackout screen roller shades. Roman shades are yet another option and are currently one of the most popular forms of shades.
Blackout shades are ideal for a bedroom. They can help a person who is a light sleeper get some extra rest on the weekends and/or on a holiday. These shades are ideal for a person who works a night shift and has to sleep during the day.
Solar shades are also a good option because they are not only good looking but also durable and easy to clean and maintain. The lights reflects out along with the heat, keeping the home nice and cool during hot weather. When the weather get cold, the shades will effectively keep the cold out and keep the home nice and warm.
Privacy screens are ideal for a person who values his or her privacy. These screens completely block the windows so that a person passing by or a nosy neighbor will not be able to see into the home. Privacy screens are made using cotton, strong fiberglass and/or polyester, with the latter material being the most common.
Insect mesh is also a good option. It does not keep out light or heat but will deter bugs from getting into the house.
Whether one lives in Frisco, Plano, Dallas, or some other city, these shades are not hard to find. Online retail websites (like ours) offer the above mentioned roller shades at a reasonable price. A person simply needs to consider the options and choose the color, size and type of roller shades that he or she finds most suitable.