When you live in McKinney, Allen and Fairview then more often than not you have a patio, deck or porch. A porch sun shade or patio screen can help increase the energy efficiency of the home and at the same time block the harmful UV rays from the sun.
You can opt for manual or motorized patio screens or porch sun shades in Murphy, Lucas, Highland Park, Frisco Prosper, and in other nearby cities. Motorized porch sun shades are recommended because they can be controlled easily via a remote wall switch. They also feature wind and sun sensors as well as timers that can be programmed to go up or down even if you are not at home.
Benefits of Patio Screens and Porch Sun Shades
Residents of McKinney, who install patio screens increase the energy efficiency of their homes because the screens can block excessive heat.
Allen residents get to enjoy their open spaces and view more because porch sun shades block sun glare.
Patio screens block the UV light rays, much to the delight of Fairview residents. UV light can cause the fading of furniture and carpets. UV rays also cause skin and eye damage.
Motorized patio screens provide savings to the households of Murphy. They decrease energy consumption by reducing the amount of heat that comes into your home. You don't need to use fans and air conditioning throughout the day.
Sun shades allow Lucas homes to leave their windows and doors open to allow natural breeze to flow through. There's no need to close the windows and doors in order to run the air conditioning unit.
Patio screens keep insects out of Highland Park homes and at the same time allow people to enjoy the outdoors.
Patio shades are easy to maintain. Frisco homeowners just need to hose them off when it gets too dirty.
For Prosper homeowners who value their privacy then they should install a patio screen that provides complete daytime privacy. When they are in use, it makes it difficult for other people to see what's inside the home during the daytime.
Patio screens and porch sun shades are not just for patios, decks, windows, sliding glass doors, or porches; they can also be used for garages, sunscreen room, or spa enclosures. They are custom-made to fit the exact dimensions. They are also made to the exact specifications of the customers. Dark color patio screen fabrics absorb more heat and allow more view to be seen. Light color fabrics allow less visible view and ideal for places that need more natural light.
These are the reasons why you should install patio screens and porch sun shades in McKinney, Allen Fairview, Murphy, Lucas, Highland Park, Frisco and Prosper homes. They bring a lot of benefits to one's home.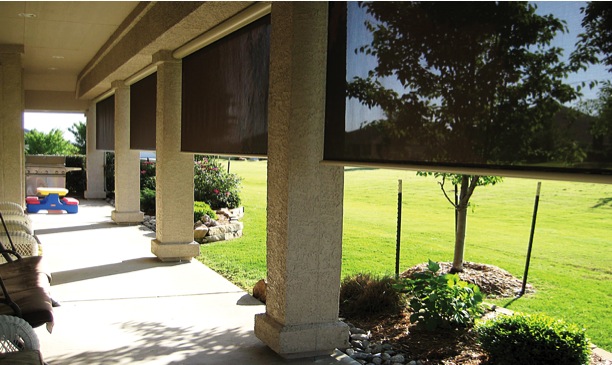 No comments